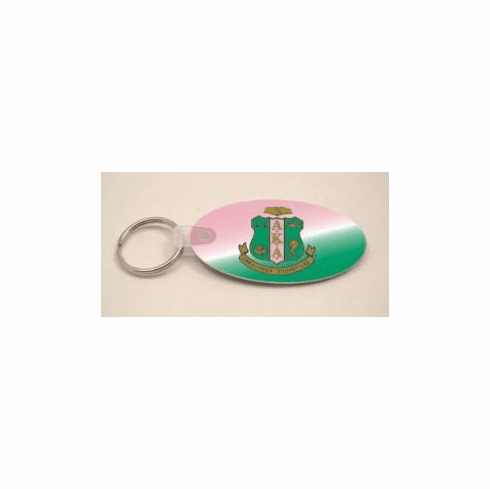 Alpha Kappa Alpha Key Chain
Product Description
Description

Measurements: 1.375" x 2.5" plus the key ring.

Material-Oval Shaped Aluminum

Key Chains (key fobs) for Black Greek Fraternity-Sorority and Masonic organizations, decorated with each organization's crest and full color background. Available for Alpha Kappa Alpha, Alpha Phi Alpha, Iota Phi Theta, Sigma Gamma Rho, Omega Psi Phi, Zeta Phi Beta, Phi Beta Sigma, Kappa Alpha Psi and The Links, Inc.