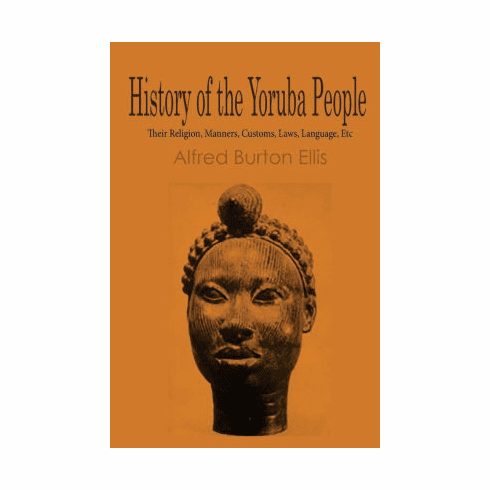 History of the Yoruba People: Their Religion, Manners, Customs, Laws,
Product Description
"The Yoruba people are descendants from a variety of West African communities. They are united by Geography, History, Religion and most importantly Language... They all speak Yoruba.

In present day West Africa, the main countries where Yoruba speaking people live are Nigeria, Togo and Benin. These countries are very close together.

Many years ago, before African slavery, the Yoruba people inhabited an area which stretched, along the coast of West Africa, all the way inward and down to Angola in South West Africa.

During the period of African Slavery, from the late 1500's to the late 1800's, millions of Yoruba people were forcibly taken out of Africa. Their numbers dwindled and so did their land area. After Slavery, the European powers (i.e.) the British; French; Dutch; Spanish and Portuguese, cut up the continent of Africa into different pieces and imposed new countries and languages in Africa.

The Yoruba people suffered greatly, they were divided. Their people were scattered all over the Americas. They now spoke many different languages...Spanish, English, Dutch, French, and Portuguese."